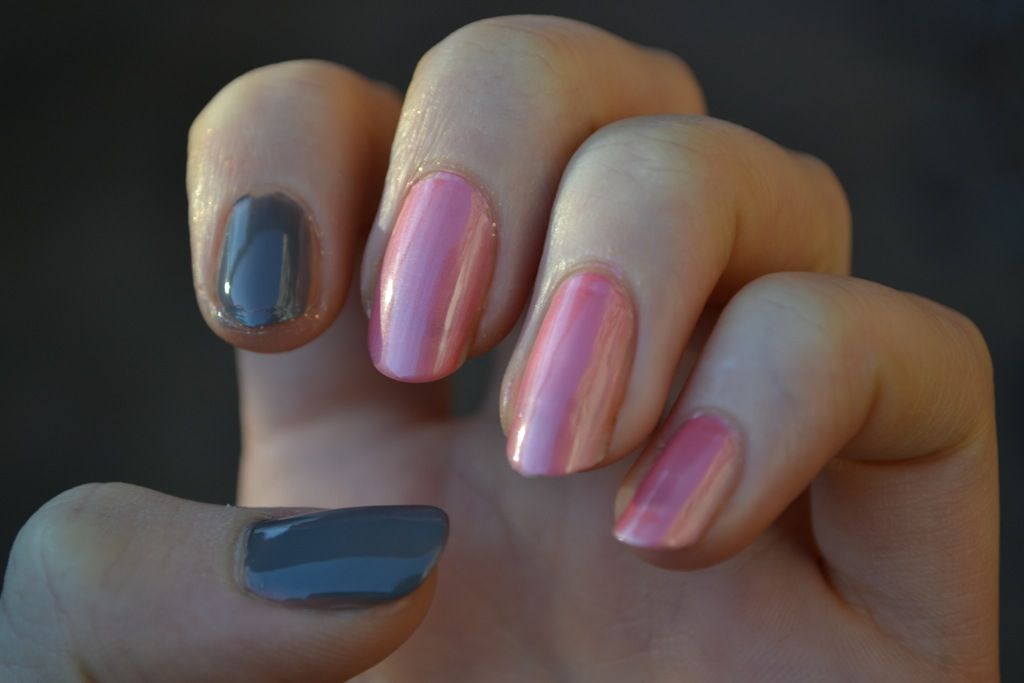 Just a quick 'Nail of the Day', with such an awesome and creative title! Kidding, by the way. Anyway, I saw a girl with grey and pink nails, but the pink was only on two of her nails on each hand. It just looked so interesting and a much less played out version of the 'accent' nail!
So instead of using dark grey and bright neon pink I chose slightly more muted versions of the two, using Strawberry Smoothie and Recycle! These two colours go really well with each other and look a lot more feminine and pretty than the manicure I saw which looked tough and bright!
Sorry for lack of posts, hopefully more coming up this week! Have a good weekend!