who; Revlon
what; Stormy – A greyish beige . . . fine, I'll say it – greige.
where; another Ozsale.com.au bargain!
price; $4 give or take for postage
I don't know why I've overlooked Revlon polishes for this long – I've been missing out! You see, I'm sort of an elitist when it comes to . . . well, life. I would walk past Revlon in the aisles of a pharmacy and think, "Pfft, Revlon. Give me an OPI or Chanel anyday." I believed that Revlon was a waste of my time, and money.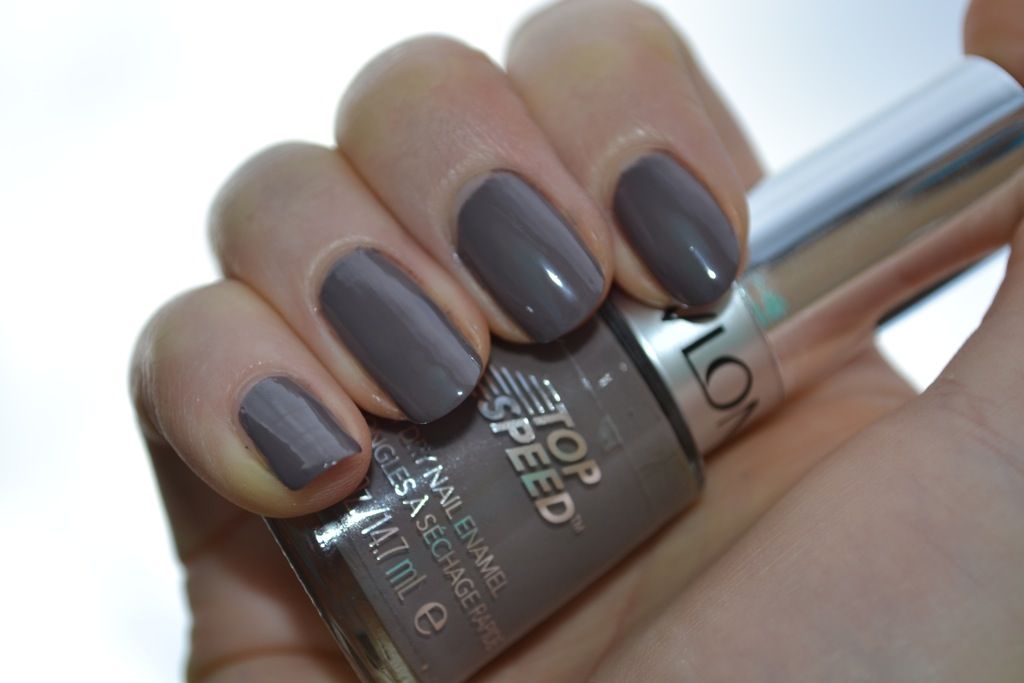 Which you might think odd because Revlon polishes are meant to be cheap 'drugstore' polish. A good inexpensive alternative to your Chanels and OPI's. When really, they're only around 4-5 dollars cheaper than your 20 dollar OPI. So really, they're not that cheap at all. So when I saw them for 4 each, I put my judgements aside and bought some cheap polish!
Okay, onto the swatch. Stormy is the perfect neutral grey toned beige. It's neat, elegant and quite a mature polish, I think. The formula is really good, quick drying and has a really shiny finish. It claims to dry in 60 seconds but I am not quite sure about that. I did notice that with each layer I put on they did dry quickly and didn't do that annoying smudge thing that happens when it hasn't fully dried.
Overall I am really impressed with Stormy and Revlon as a whole. I don't think I would pay retail for it, but I don't really pay retail for anything. I'm too much of a cheapskate! But if I see Revlon going for four dollars again, I'm definitely in!
THE VERDICT: Stormy? NAILED.
NAILEDbyCHLOE.